Sidewalk Pop-Up Market



We will be hosting a sidewalk pop market during the Okotoks Parade & Children's festival!




Join us June 17th from 11:00 AM - 3:00 PM and some of our vendors for a sidewalk pop market.
Vendors will be announced soon!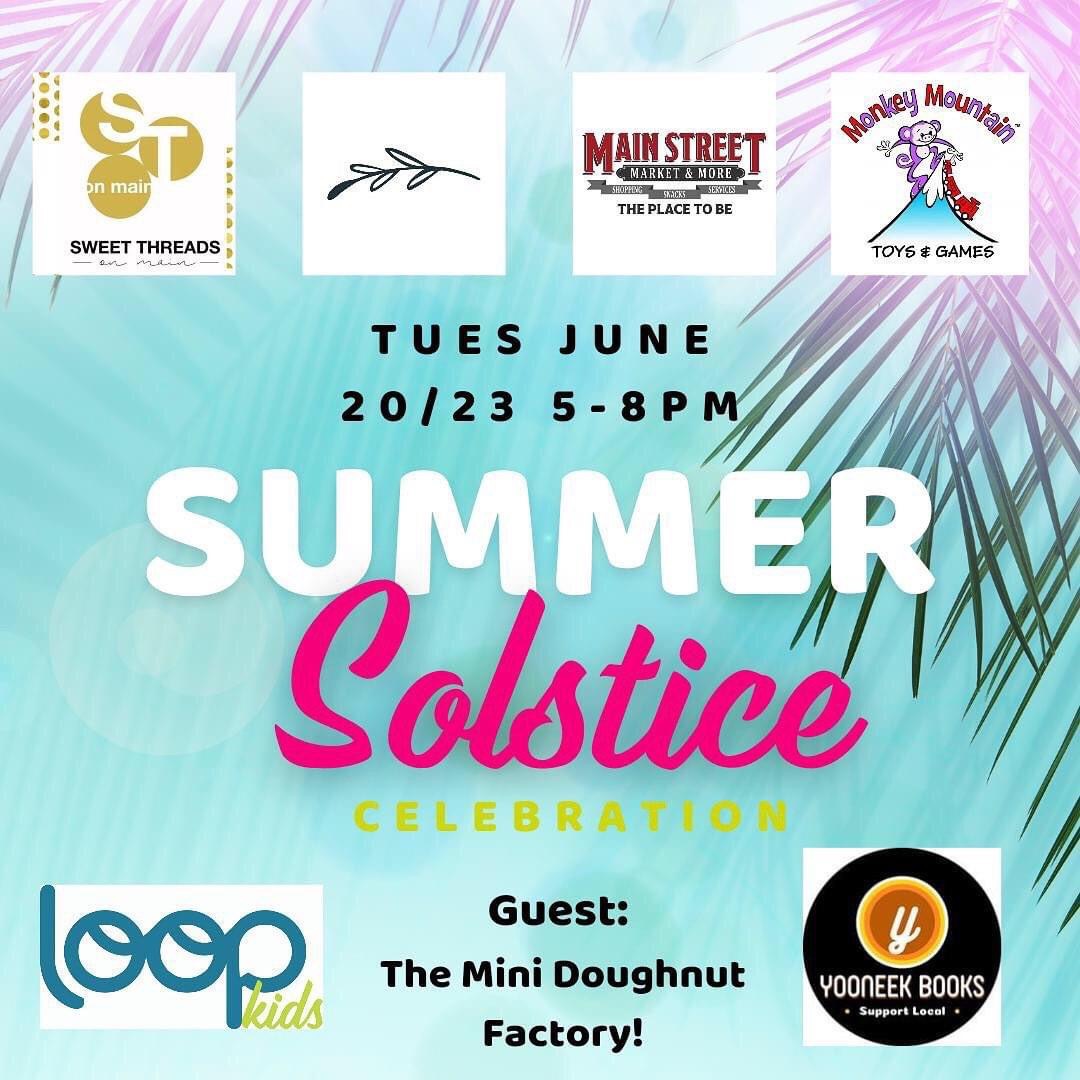 Summer Solstice Celebration on McRae Street
It's officially summertime, and what better way to celebrate than with your community! Come join us for a fun-filled evening of shopping and activities. Bring your friends and family and get ready to make some amazing memories!
Join us, Loop kids, Sweet Threads, Monkey Mountain, An Honest Room, Yooneek Books and the Mini donut factory for a sweet evening of shopping on McRae street!

We will be open late June 20th till 8:00 pm see you there!
Shout out to Loop Kids for organizing this lovely event